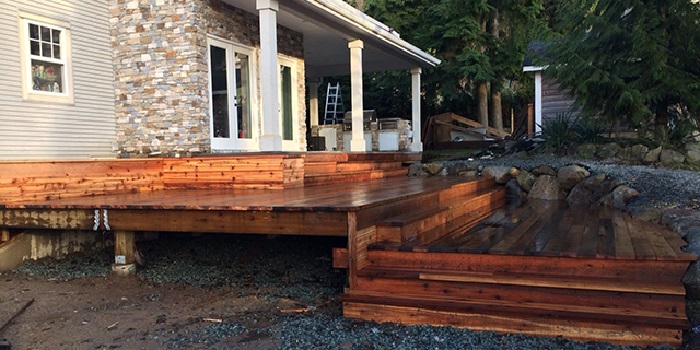 By Sandford Tuey
Most Real Estate agents will recommend you tidy up, unclutter your house and even bake some bread just before they show your home to the public to obtain buyer's offers at a high sales price. There are quick and inexpensive things to do to improve your chances of obtaining a good profitable offers. Then there are the more expensive and time-consuming things you can do to get a greater appraisal price and higher bids with ultimately, as high a sale price as possible.
Depending on your budget and time available, you should consider quick and easy improvements, like painting the rooms in your home, to give the walls and ceilings a new grounded peaceful atmosphere. Also doing quick minor repairs can help as well. Ensure the lawn is not only trimmed, but also to give your yard a more professional look. Trim the hedges and trees, pull the weeds from the garden and flower beds and repair, then paint your fence. Pick up any toys or litter within the home and property. Replace the old battered and smelly garbage cans, so if potential owners check your garbage area, they will see nice new cans and a clean garbage area. This shows viewers that you take care of your property and therefore, your home. Replace or add more mirrors and window glass that may be cracked or weathered.
If you want to really impress buyers, you can purchase new appliances and furniture, offering them as part of your sale deal. If you don't have a dishwasher, remodel the kitchen cupboards and have one installed. Hang a microwave under a cupboard above the kitchen counter tops to provide more counter space to work on. Add new little items like a brand-new can opener, toaster and blender, etc.
You should give serious consideration to repair any plumbing leaks, pipes or change the sinks, taps and upgrade these to computerized smart designs. Have the air conditioning and heating ducts cleaned and add a favorite fragrance to provide an aroma to make your place smell new or like peppermint. Casino's use peppermint to increase gambling and this tactic may enhance a potential buyer's offering bid. Ensure the taps don't leak and don't forget the bath tub and shower.
If you want to enhance your home's sales price, go big by renovating the bathrooms and kitchen. Repair any damage to walls, ceilings and even replace parts of your walkways and repave the car garage entrance. If you have a swimming pool, make sure the cement surrounding it is perfect and clean. Same goes for the water and inside the pool and BBQ area.
You could add a new addition to your home or add a guest cottage in the back yard. Of course, this would require the professional services of a contractor like TOTL Building & Design to ensure it is exactly how you want it and that it meets all codes for your city.
What would you like in a new home is how you should look at your building and property. The more attention from this point of view, just increases your chances of a sale and a better profit margin. Look at your home from a potential buyer's point of view.