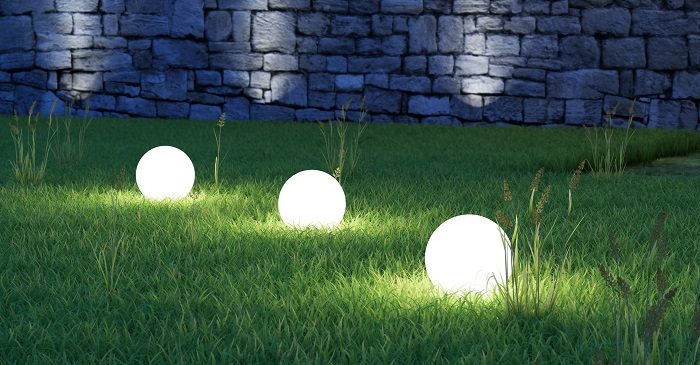 'First impression is the last impression.'
The saying manifests an important fact of life. A striking personality makes a lasting impression. As homeowners, we take great measures to add beauty to our homes. But, one aspect that remains highly neglected is the landscape lighting. Without proper lighting, the beauty of the entire landscape can go to waste.
Landscape lighting is a very broad area to explore. It can prove to be a little tricky without an expert's help. Instead of considering it as a DIY job, it is advisable to hire a professional electrical contractor who knows the job well. But, you can consider a few tips before hiring an expert.
Visualize
Consider different looks for your home. There are so many varieties of lighting fixtures available in the market. And each day, a new type of fixture is added to the list. Make clear decisions to avoid confusion in the future. Do not forget your main aim. It can be anything from illuminating an entire pathway to highlighting a particular part of the lawn. So, it is important to visualize what type of look you want for the exterior of your home.
Focus on the 'Must-Haves'
While listing all your lighting objectives, make sure that you have all the basic elements covered. It includes pathway, porch, garden boundary, staircase, water fountains driveway, etc. Consider all the basic elements because they not only accessorize the exterior of your home but also add to its curb appeal.
Take care of positioning the Lighting Fixtures
While positioning the lighting fixtures, take care of how they will look at night. Make sure that they do not cast any unwanted shadow. Be extra careful and ensure that the fixtures do not throw unwanted light-rays in any rooms that are supposed to have a soft appeal.
Inclusion of Technology
It is frustrating to turn on the lights every night and wake up early in the morning to turn them off. Instead, set the lighting fixtures to a particular time and opt for automatic operation. Nowadays, there are lighting fixtures that come with power-saving features. Ask the electrical contractor to make optimum use of modern technology in order to make the exterior of your home look beautiful with minimum effort.
Avoid Nuisance
Landscape lighting can be a major setback if it disturbs the surrounding areas in one way or the other. Light-rays must not create nuisance for your neighbors. It must not throw unwanted attention on the neighboring homes. A practical approach to the problem can be the use of shields or glare-guards.
Landscape lighting is a good idea to add an extra touch to the overall curb appeal of your home. Whether it is highlighting the small elements of your garden or adding an architectural effect to your home, an electrical contractor can work wonders with the help of landscape lighting. If you want your home to look the best, do not forget to incorporate landscape lighting in your ideas.
When it comes to adding beauty to the exterior of your home, landscape lighting can be a great way to achieve the goal. Power Electrical is a licensed electrical contractor of Greater Toronto Area. We will help you with all types of electrical work for custom homes. Trust the expert for upgrading the electrical panel as well as installing landscape lighting.
Article Source: Landscape Lighting: A Way to Make Your Home Look the Best From the Rest