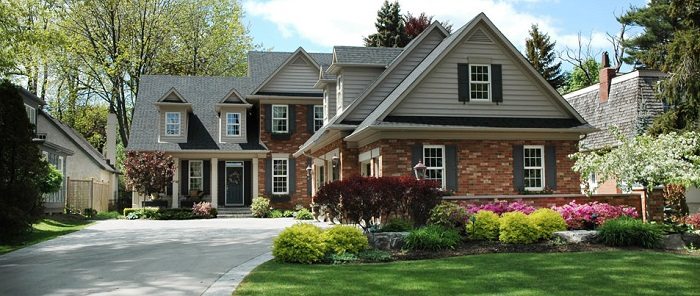 By Sandford Tuey
Your home is one of your most valuable investments and should you be able to improve its aesthetic and elegance by adding intrinsic quality, this can translate into more perceived value and long lasting security. The more quality you put into your renovations and improvements to your property, not only adds more value, it makes it easier to sell by a real estate agent. In real estate, a picture is definitely worth a thousand words.
One of the main features people notice immediately upon seeing your home for the first time is the roof. Depending on the type of roofing materials used will determine the intrinsic and life of this important feature of your shelter. To stand out from the other neighbor properties on your block, can be quickly done by changing the roof color or substantially changing the type of tiles and shingles.
Types of Tiles
Asphalt Shingles – This style of covering and protecting of your home is the standard method because it is cost efficient with usually a thirty-year warrantee. These shingles come in a wide variety of colors and textures to help you achieve the look you are after. However, conventional asphalt shingles after thirty years can crack, curl, fade and collect mold and mildew. This means there are additional costs and work required after the test of time. The roofing materials below are a great alternative to asphalt shingles.
Slate – Traditional slate roofs are beautiful yet expensive, extremely heavy and some rafters may require to be reinforced. They come in several types of stone, brick, ceramic and usually come with a lifetime limited guarantee plus will require less maintenance or replacement. There are artificial slate roofing materials that look the same as regular stone or ceramic slate tiles but are lighter and take less time to put in place, yet provide you with the same long life, low maintenance, quality and elegance.
Solar Interlocking Tiles – Newer on the market are solar panels that lock together and generate electricity for your home reducing the cost for your family to run a household. There a limited color option yet add a futuristic design with a financial benefit. Installing takes a bit more time but this additional cost will be paid back within a few years. These locking tiles can be replaced easily and reconfigured if you choose to add another section on to your shelter. It makes sense to have your roof make money for you.
Cedar Shakes – Normally thin cut wooden Cedar shake roofing are shingles made from cedar lumber that gives your home a rustic look that everyone loves. Real classic Cedar shingles can be split to any thickness and width to your desire. Ensure there are no knots or a flat grain to make sure rain flows off them. You can stain them with a variety of colors to suite your curb appeal. Shakes also come in a fiberglass version that delivers the look of Cedar but at a fraction of the cost of real Cedar. Another alternative is the rubberized version which is extremely robust and long lasting with a reasonable price.
Metal Sheet – Metal roofing is a popular choice and usually backed by a lifetime warranty. This roofing type is an economical roofing material but note that when rain or hail hit it, there is a substantial noise. Metal reduces the problems that other materials have and reflects the sun's heat allowing for less temperature retention during the hot summer months. There are also interlocking aluminum slates that are installed with all four sides interlocked to form an extremely strong roof that resists all kinds of extreme weather conditions, including extreme winds, sun exposure, driving snow, and heavy rains. This type of roofing provides a different look for any building with a long-lasting assurance of security and uniqueness.
Membrane System – Another roofing solution is a flat membrane system that forms a seamless complete seal ensuring to keep the water out. It is a bit more labor intensive but is a great way to ensure no leaks and can direct run off to a gutter area of your choice. Most people think a flat roof on the west coast should be avoided but if a flat roof is wanted this is the best method to provide it.
Ensure your home's roofing materials have a class A fire rating that also resists rotting, warping and curling which will help you protect it for a lifetime. Our home customer satisfaction and experience is guaranteed with an excellent installation, great durability and sustainability plus a low maintenance roofing system. The best part is knowing your roof will continue to look great for many years. Whichever roof type you desire, TOTL Building and Design has you covered.