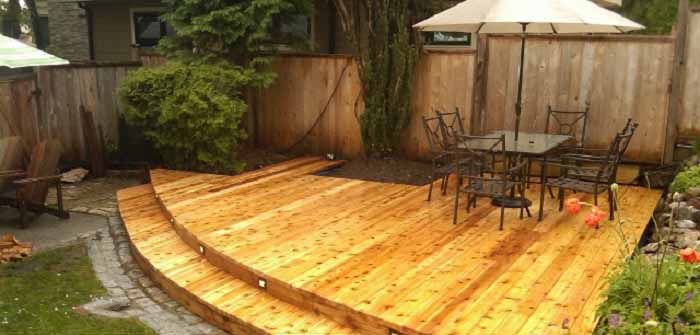 By Sandford Tuey
If you've seen the decorating and landscaping sites and magazines, you know a walkway and a patio can make your backyard look fantastic. These backyard enhancements are recommended by real estate agents all the time. They also increase the property's value.
Walkway
Concrete slates, interlocking bricks or a paved walkway from your back door to your patio or other backyard design features, will bring a certain elegance to your backyard. With the advent of commercial paving machines this type of walkway can be laid quickly. Don't ruin your back placing and leveling hundreds of bricks or stone plates, just contact TOTL Building & Design to take care of this for you. You may only need a few of our crew to lay the stone or brick or pave to complete your project. Choose from different stone varieties, concrete plate grains and shapes or types of pavement textures and colors.
Patio Project
When it comes to patio projects, simplicity is key. A patio with a walkway will enhance your backyard for family and friends and ultimately increase the value of your home.
First, you need to figure out the size and layout of your patio. By contacting TOTL Building & Design we can help you here. Once the patio has been put to paper, you'll need to gather the tools and materials for the patio should you decide to make this a "do it yourself" project.
Types of Materials
Everyone loves a wooden patio to lounge on. Which type of wood should you use? It is recommended to use a very hard wood like Teak or any of the popular North American hardwoods like ash, beech, basswood, birch, black cherry, black walnut, cottonwood, elm, hackberry, hickory, holly, locust, magnolia, maple, oak, poplar, red alder, sassafras, sweetgum, sycamore, willow or yellow poplar. Pick the one you like that has an interesting grain.
Once the material and tools are collected, it is time to build a patio. Lay the brick or concrete slates or construct the wooden frame to hold the deck. Make sure the foundation is level and solid. Dig the holes for the patio posts to secure the pillars which will hold up the wooden patio floor.
Also, ensure the patio is level or is angled slightly to allow for rainwater not to pool and run off. This should not be noticeable by anyone standing on the deck. Interlock the wooden boards tightly and nail them down securely or better yet, use screws to avoid a squeaky deck down the road. Don't forget to have railings about waist height to restrict someone from falling off the patio.
Choose a good color stain or a lacquer to preserve the wood. After several coats and once dry, you can call your family and friends over to party on your new patio.
Enjoy Your Patio and The Increase in The Value of Your Home