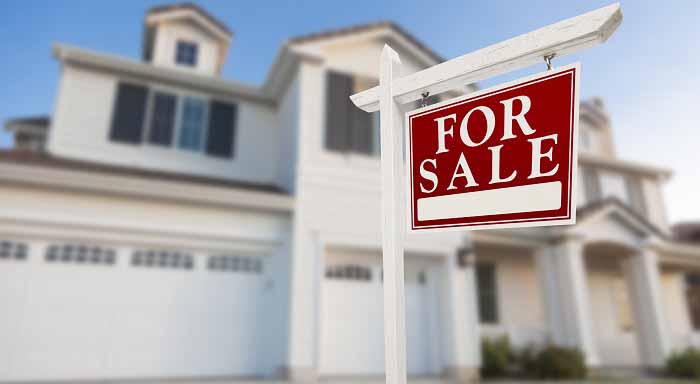 By Sandford Tuey
When you decide to sell your home, you can go the traditional route of hiring a real estate agent but that can be expensive. Selling a home on your own lets you keep more of the profit. The following Tips can help you or your real estate agent get the maximum sale price for your home.
1. Get Your Home Listed on MLS
It is extremely important to get exposure to buyers and agents, the Multiple Listing Service (MLS) is a database listing properties for sale all over the world. Homebuyers can locate properties on the MLS through many websites on the internet and at agencies. Once, real estate agents were the only way to get your home listed on this service. Today homeowners can list their own properties on the MLS by paying a fee to various websites. Check out sites like Owners.com or Salebyowner.com or any real estate agency which places homes on the MLS and gives homeowners access to advisors and buyers agents who can help with the sale process.
If you don't get your home listed on the MLS, you will have to rely on classified newspaper ads, magazines, radio and online marketing sources such as Craigslist.org or word of mouth to find a buyer.
2. Use Professional Signage
Listing a house on the MLS is the best way to get your property noticed by potential buyers. Should you desire to sell your property by owner, you should have a professional 'FOR SALE" sign with you and/your agent's phone number and proudly display it in your front yard easily seen by everyone. Real estate professionals recommend a sign but also team up with a reputable agent and/or real estate agency.
3. Get Appraised
Hire a reputable appraiser to evaluate your home before putting it on the market. This will help you when the buyer's lender has the house appraised to determine how much to loan to their client. Appraisers prices vary and you should contact a few before choosing the one for you but the price is well worth it. These valuation experts can point out the things that raise the value of your property and can point out items you should fix and improve or replace to enhance the price and profit for your home.
4. Enhance Your Home's Value
Home sellers should not overprice their homes. Your property is only worth what someone else is willing to pay for it. If you or your agent set the price too high, you will not get enough interest. On the other hand, listing your house at a realistic value means you will get more offers and a decent profit. Check the list prices of comparable homes in your area and see how long they've been on the market. Honestly ask yourself if your home offers more or fewer amenities than competing properties in your neighborhood.
Make yours an anchor properties on your block and dress up your home to enhance the street you live on. An anchor property drives more traffic to your home, but can also allow you to list your home at a higher price than it is worth. If your neighbor puts his house up for sale at $500,000, and you know your property is worth $425,000, you can list it for more because it will still look like a deal next to this neighbor's house. By showing the world you home is priced at a great value making yours look like a better deal.
5. Depersonalize Your Property
Before opening your doors to the public potential buyers, you must depersonalize your home so someone can see themselves living there. Remove family photos, collectibles and any unique unorthodox memorabilia. Get rid of the dead plants in the corner and add lush colorful healthy foliage. Bake bread or cookies or have aroma enticing smells waft through the premises. Peppermint is highly recommended.
Get rid of ALL clutter and clean everything, especially the kitchen and washrooms. Take all the garbage out, empty cans show you care for your property. Pull the weeds in your garden and flower beds. Trim the hedges and trees in the yard.
6. Minor Repairs Increase Purchase Offers
Spend money and time strategically on remodeling and renovating your property. You should make repairs, replace worn wallpaper, tiles, carpets or a fresh coat of paint to walls and ceilings go a long way to enhancing value in the buyer's eyes. Adding new wood paneling or even better, wood flooring gets positive comments every time.
Ensure the yard and buildings look well maintained and almost brand new. If buyers suspect you did not take good care of minor details, they will assume you have bigger problems due to neglect. You want to fix broken siding, plumbing, electrical and any other obvious thing (have your agent and appraiser make a list of items they would like to have addressed to increase your sales price. Contact a professional renovation company like TOTL Building and Design to help identify areas to improve your property.
7. Enhance Curb Appeal
People always judge a book by its cover, especially when it comes to real estate. When potential buyers reach your front door, they have already formed an opinion of your home. For best results, hire professionals like TOTL Building and Design to fix what you want and paint everything from your front door to all the rooms and even the basement/rec room downstairs. We can put up new larger house numbers, paint the exterior, supervise the re roofing with ceramic tiles or cedar shingles, make alterations to your property. Our crew can install updated fixtures, improvements of the fencing, security lighting and interior lights and outlets plus any other remodeling ideas you may have.
8. Promote your Home
Make your house and property look more appealing by contacting TOTL Building & Design to assist you in designing a superior attractive property from the front yard to the exterior and interior of you house and back area. We can even add a new room or garage should you like. Our professional renovators have been trained to make houses appeal to buyers by creating a valuable asset any investor would want in their portfolio. Anything you want done or that could become an issue after the home is sold, can be addressed and corrected by TOTL Building & Design.
9. Be Flexible with Your Price
Your home's list price is a recommendation and not engraved in stone. Always negotiate in good faith and ensure you proudly show off the new home improvements and remodeling your professional renovation company provided. Buyers love quality!
Every offer is important and should be countered to commence the negotiations. Buyers want to buy low, while sellers want to sell high. By improving your property and home you should easily receive the price you are looking for and possibly higher. It is always wise to hire professional renovators and licensed real estate agents. That is a recipe for your successful sale.
Improve Your Chances of Selling Your Home