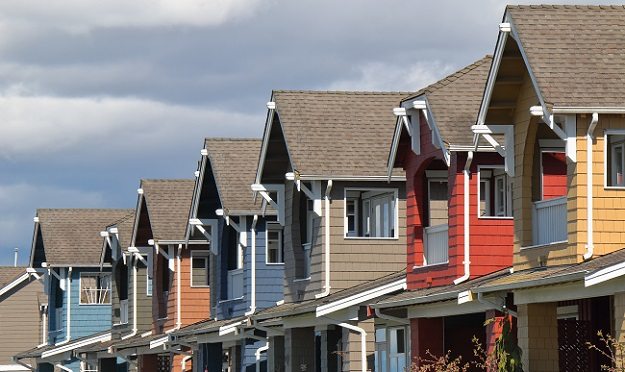 We all know that vinyl siding is a great choice for one's home due to its low maintenance and longevity. But that doesn't mean that it is totally without basic maintenance needs or steps to be taken to see that it looks its best. Some of the common issues one might deal with are cracking, puncturing or perhaps pulling away from the house.
Thankfully, these proactive measures do not take a great deal of skill or a toolbox full of special tools.
Tips for Maintaining Vinyl Siding
Be sure to keep any shrubbery around the home trimmed back so that the branches cannot poke or scratch the siding. Failing to do this will result in the coating on the siding being scratched, nicked or punctured thus making the siding susceptible or mildew and mold.
No matter what type of siding you have on your home. It is important to take time to clean it, at least once a year. With vinyl, you can do this by using a soft scrub brush, soapy water, and a water hose for rinsing. Yes, you can use a power washer but be sure to keep it at the lowest setting and take care not to use excessive force.
In the event that you do discover dents, punctures or scratching, replace the piece as soon as possible. Be sure in doing this, that you use a siding removal tool so you can avoid damaging the surrounding pieces of siding.
Make time to clean your gutters- especially during the spring and fall or after a heavy storm as this will help keep the siding clean and prevent risk of damage to the siding.
It is also worth noting that while most people opt to have vinyl siding in a color they like, it you purchase a home with siding in a color you do not like, it can be painted. It will take two coats of 100% latex paint and the paint will need to be re-applied every two years in order to always look great.
Maintaining your vinyl siding is not a full-time job, but it does need the occasional repairs or cleaning. Don't just assume that your home's siding is a one and done aspect of ownership. Take time throughout the year to ensure that your siding will last as long (if not longer) than you were promised at installation. If you are new to vinyl, then be sure to talk to a local siding company and find out what they recommend for your particular type and style of home siding.
Many websites provide additional information on the topic of vinyl siding. One such site worth visiting is http://www.easternroofing.net
Janet Slagell independently authors articles for WebDrafter, Inc. for search engine marketing. The views and opinions expressed in this article are those solely of the author, and not of any other person, company or organization. No guarantee or warranty, express or implied, is made regarding the accuracy, fitness, or use of the content herein.
Article Source: 4 Tips for Maintaining Vinyl Siding