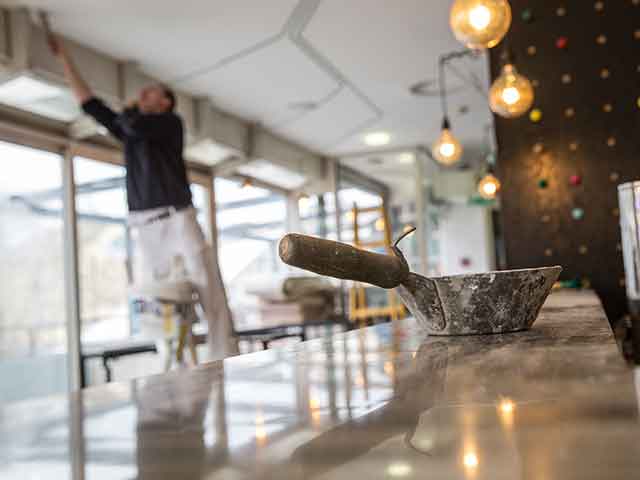 If you are looking for ways to improve your Vancouver retail space in order to attract more customers and boost profits, it may be time to consider a few renovations. Whether you are considering minor changes such as rearranging your inventory or the addition of new walls, a renovation may be the solution to creating a successful business. One of the most common problems many retail stores face is a poorly-designed space or not enough space. If you are ready to give your business a facelift, the following tips will help you successfully get through the process and ideas that will make a great first impression for your business.
Find Reliable Contractor Services
When it comes to remodeling, the most important factor to consider is the contractor. The renovations will take away from the time your business is open to customers, so it is critical that you hire a contractor who is known for meeting deadlines. In addition, you should look for a commercial construction contractor that is licensed, insured and bonded. It is important that you meet with prospective contractors before you make a final hiring decision. This will allow you an opportunity to discuss your ideas and get a feel for the potential contractor to determine if they will be the right person for your specific timeline and design ideas.
First Impressions Are Important
Making a great first impression is essential for a retail store. The space should feel welcoming, have a layout that allows customers to do a visual scan of the entire store when entering and the space should make your customers feel safe. To further enhance your customer's experience, it is important to keep in mind that each customer is different; although you can't remodel your retail space to accommodate everyone, you can do certain things that will be suitable for the majority of your customers. For example, avoid building shelving units that are too tall, have aisle space that is wide enough for customers to comfortable browse and make sure that your merchandise is arranged in a logical manner.
Utilize the Lighting
Lighting plays a powerful role in the mood of a space and it can be used to spotlight the products you are trying to accentuate. Installing lights into shelves and cabinets will help your customers to see the products without having to remove them and turn in the direction of better lighting. Track lights are also good for pointing your customers to featured merchandise. While having good lighting is extremely beneficial, it is also important to not go overboard with the lighting; you don't want your customers to feel as though they are under a spotlight.
Paint According to Your Products
Different paint colors trigger different emotions, so paint the space according to the goals you are attempting. For example, if your business sells flowers/plants or wellness products, green is thought to be a color that triggers feelings of hope, health and growth or if you are operating a bakery, red is thought to make people feel hungry.
Remodeling a retail space can be an overwhelming and intimidating process. However, if you work with contractor services that you are comfortable with, it will make the process much more tolerable. As difficult as it may be to close your business for renovations, it is the best way to get through the process quicker. Make sure to let your customers know that you are closing for renovations and provide an estimated date for your reopening.