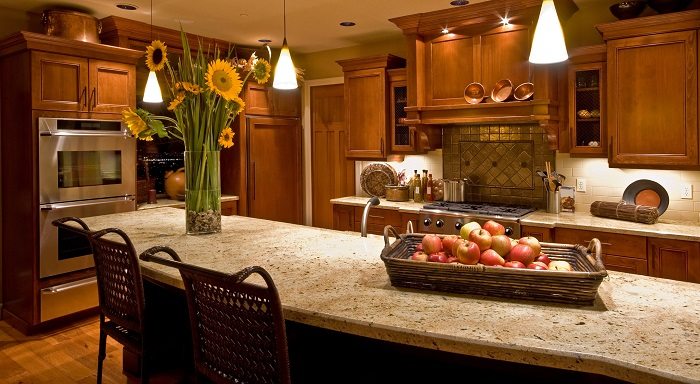 Let's face it – kitchen cabinets are a key subject to when it comes to renovation work – that we all know. However, a lot of times when we ask ourselves if doing the renovation right now is the thing to do, or should we just wait a bit longer before making the change official.
Every homeowner who plans to renovate their kitchen cabinets keep in mind for key questions when deciding whether or not to reuse their over-worn cabinets or out-of-style ones, or replacing them. To help you with your decision, we are outlining the four crucial factors that play a key role in replacing your kitchen cabinets or doing similar kitchen renovations.
1. Can You Afford It?
Obviously, the price of a kitchen cabinet renovation should be the first thing that pops in your mind. If you can afford it, you should go for it. And if you are not sure if you are paying the right price, you should know that kitchen cabinets account for about half of the total cost of kitchen renovations.
2. What Kind Of Wood To Use?
Wood is the standard kitchen cabinet material, but there are a lot of variations of it used to make cabinets. It is up to you to see how fancy you like your kitchen cabinets to be and how much you are ready to pay for them. For example, there is a big cost difference between natural cherry kitchen cabinets and ones made to look like cherry.
3. What Kind Of Finish Do You Want?
The finish is the upper layer of material used on your kitchen cabinet renovation. While some owners choose a colorful finish such as black and white, others prefer natural wood finishes with accents from maple, walnut, oak, cherry or other woods. You can always choose a matte finish and make the most of your kitchen renovation. Basically, the type of finish is linked to your personal taste.
4. Construction Types, Plans And Designs
There are a lot of decisions to make when it comes to construction type on your kitchen cabinets. For example, you can have your corners dove-tailed, glued, stapled or nailed. The weight your drawers can support is another questions, just like the inner materials within the kitchen cabinets such as shelves and inner cases. All of these questions should be discussed with the company you choose for your renovations.
Basically, cabinet renovations revolve around taste, functionality and budget. Whatever you need meets whatever you want and the price you are able to pay – and get the best value and return on investment with a kitchen that looks amazing.